The MENA InsurTech Association recently held a startup competition in Egypt to identify and showcase some of the most promising insurtech startups in the region. After an intense pitching session, the judges selected six winners who will move on to the main event in Doha on May 22 including MENA InsurTech Summit 2023.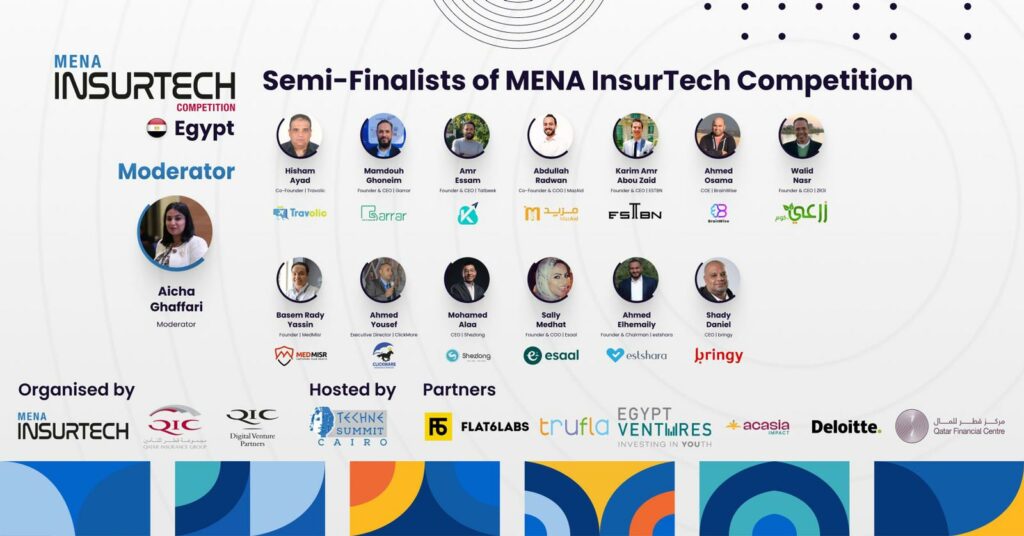 Egypt Startup Competition Winners – 2023
Garrar Egypt – A leading B2B logistics platform that connects shippers and carriers across the Middle East and Africa.
MazAid – A data-driven platform that offers digitized access to finance for millions of unbanked Egyptian individuals and businesses.
Esaal – A health-tech platform that connects people to experts in the main health and wellness fields through texting, audio calls, and video calls.
Estshara – The first telehealth platform for insured and non-insured patients. In just four minutes, insured members can access a network of primary healthcare doctors 24/7 using their insurance policy.
Bringy – Allows users to buy insurance and manage claims in minutes from their mobile. They are a licensed broker and have partnerships with all major insurance underwriters.
ESTBN – A digital car service platform that helps car owners find the best service for their car. They provide a one-stop-shop for all your repair and maintenance needs, making vehicle maintenance easy and convenient.
Each of these startups brings a unique perspective and solution to the insurtech industry, and we are excited to see how they will perform in the main competition in Doha.
Notable Startups – MENA InsurTech Competition 2023- Egypt
Other notable startups that participated in the competition include:
We congratulate the winners and wish all the participants the best of luck in their future endeavors.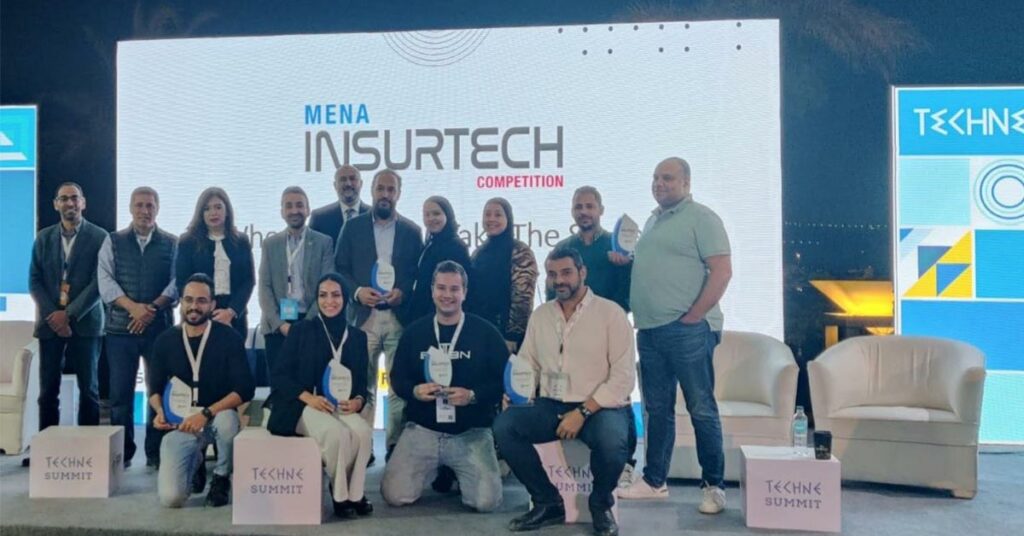 By showcasing these innovative startups, we hope to raise awareness and promote growth in the insurtech industry in the MENA region. Stay tuned for more updates on the upcoming main competition in Doha!