We extend our heartfelt gratitude to the esteemed news channels that played a significant role in showcasing and spreading awareness about the MENA Insurtech Summit 2023. This summit served as a platform for industry leaders, innovators, and experts to discuss the latest trends, challenges, and opportunities in the insurtech sector. We are incredibly grateful to the following news channels for their valuable coverage of this event:
Al Arab, Al-Raya, Al-Sharq, Qatar Tribune, The Peninsula, Ar Le Maghreb, Press Bee, Gulf Times, WGOQatar, I Love Qatar, CNBC, Qatar Living
Gratitude to News Channels
We extend our sincere appreciation to Al Arab, Al-Raya, Al-Sharq, Qatar Tribune, and The Peninsula for their comprehensive coverage and media support throughout the MENA Insurtech Summit. Their commitment to reporting and highlighting the significance of this event played a crucial role in creating awareness and engaging a wider audience.
At the MENA Insurtech Summit, attendees were exposed to a plethora of valuable insights, expert panel discussions, and interactive sessions. This event aimed to facilitate collaboration, knowledge sharing, and the exploration of innovative solutions within the insurance and technology sectors.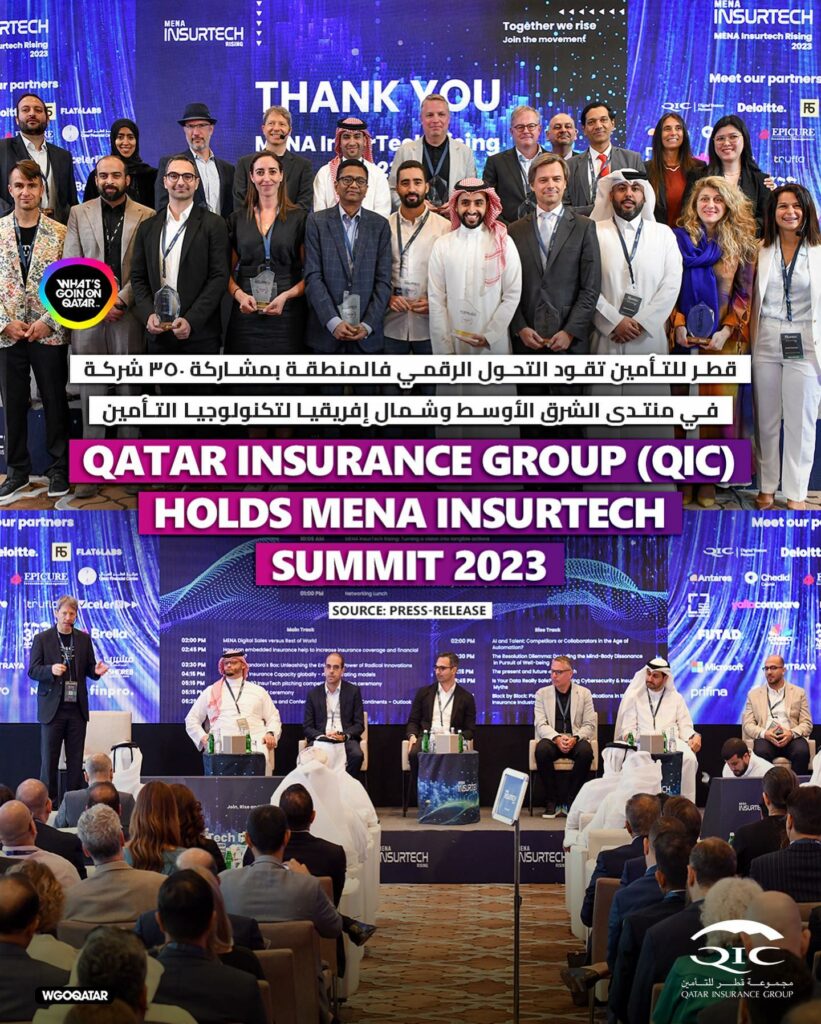 Our summit acted as a catalyst for industry advancements, fostering a vibrant ecosystem where key players could connect, exchange ideas, and forge strategic partnerships. By bringing together thought leaders, industry experts, and technology enthusiasts, the MENA Insurtech Summit fostered a unique environment that spurred innovation and growth.
The media coverage provided by the aforementioned news channels significantly contributed to the success of the event, helping us reach a broader audience and creating a lasting impact. We are truly grateful for their support and professionalism in conveying the essence and significance of the MENA Insurtech Summit to their viewers and readers.
We look forward to continued collaboration with these esteemed news channels and to welcoming a more prosperous future for the insurtech industry in the MENA region.