In collaboration with global partners, a mission to enlighten audiences worldwide on the state of insurtech, both globally and in the MENA region, has been undertaken. Additionally, MENA-based insurtech companies are being elevated to a global platform, allowing them to showcase their groundbreaking solutions and the value they bring to incumbents and consumers alike.
The objective of creating a blog post that concisely encapsulates these endeavors is being pursued. This post, tailored to the insurtech community, potential prospects, and new web visitors, serves the purpose of spotlighting the achievements of MENA InsurTech Association partners.
Exciting Partnership Unveiled by MENA InsurTech Association at Gitex Global
Gitex Global, renowned as one of the world's largest conferences for innovation and investment, is the venue for this significant event, scheduled from October 16th to October 20th.
Role in the Spotlight: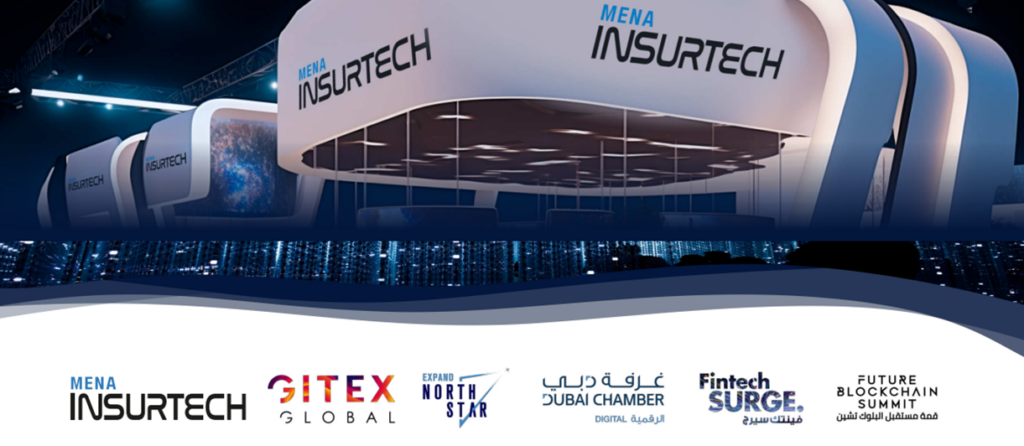 Exclusive discounts for the insurtech community have been secured by MENA InsurTech Association, and the stage will be taken on the 18th to host a dedicated insurtech program.
The Opening Keynote: "The InsurTech Landscape" by Lars Gehrmann Unveiled
MENA InsurTech Shines with 5 Startups Demo 1
Moderated by Aicha Ghaffari.
Panel Discussion: Navigating the Insurtech Landscape, from Inception to Exit Strategies
Moderated by Othmane Bennis, Head of CVC at MENA InsurTech Association. Panelists include representatives from:
Venture Souq VC (UAE): Tammer Qaddumi
SehteqStartup (UAE): Saif Saif AlJaibeji
Leo Capital VC (India): Shwetank Verma
Karim Dakki from Klaim.ai (UAE)
Yalla Compare
MENA InsurTech Shines with 5 Startups Demo 2
Furthermore, prominence is being given to the Association's name on the international stage by sponsoring the prestigious "Best in Insurtech" award. This accolade will be granted to the most outstanding startup in the Supernova Challenge.
Through engagement with Gitex Global, the reach and influence of the MENA InsurTech Association are aimed to be amplified, underscoring a commitment to innovation and excellence in the insurtech realm. Join in this exciting journey as the landscape of insurance technology is revolutionized on a global scale.